Migrants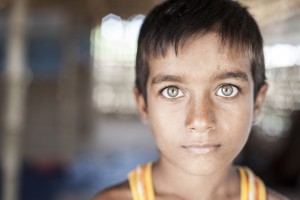 Today an estimated 245 million people live outside their country of origin. While responding to increased work demands for globalized labour markets, international migration poses significant challenges for migrants and their families in terms of social security coverage.  Compared to nationals working their entire lives in one country, migrants face huge challengers in exercising their rights to social security. They may be denied or have limited access to social security coverage in their host country because of their status, nationality, or the insufficient duration of their periods of employment and residence. Their access may further be curtailed due to a lack of awareness of their rights and the State's obligations. At the same time, they can lose their entitlements to social security benefits in their country of origin due to temporary absence.
The The International Convention on the Protection of the Rights of All Migrant Workers and their Families, 1990 (CMW) regulates the rights of migrant workers and members of their families including the rights to social security (Article 27) and access to services, such as health (Article 28) and education (Article 30). While this convention has been ratified by only 47 (mainly low- and middle-income) countries, this does not exclude migrant workers from the rights detailed in other human rights instruments.
At the domestic level, there have been some landmark decisions extending social security guarantees to migrants. For example, the South African Constitutional Court and the Federal Court of Switzerland have emphasized that the principle of non-discrimination applies in regard to the enjoyment of the right to social security by migrants. In applying the European Social Charter, the European Committee on Social Rights has consistently found national practices that exclude non-nationals – particularly through residency and qualifying period requirements – to violate the rights to social security and social assistance.
Overcoming the difficulties faced by migrant workers and their families with respect to social security coverage is central to the ILO mandate of closing coverage gaps as the highest priority for equitable growth, social cohesion and decent work for all as embedded in the Declaration of Philadelphia (1944) and reaffirmed in Social Protection Floors Recommendation, 2012 (No. 202).  ILO conventions and recommendations recognize and address the specific disadvantages faced by migrant workers in accessing social security; not only in ensuring equality of treatment but also in extending coverage. Consequently, these documents call for increased social security coordination between countries through bilateral and multilateral agreements and ensuring the portability of social security rights (Equality of Treatment [Social Security] Convention, 1962 [No. 118], Maintenance of Social Security Rights Convention, 1982 [No. 157], and accompanying Recommendation No. 167).
Photo credit: "Intense and Beautiful" by Steve Gumaer (CCBY 2.0 via Flickr)
Save
Save