Other disadvantaged or vulnerable groups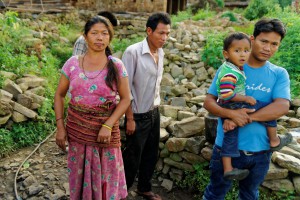 While all persons should be progressively covered by social protection systems, under human rights law, priority should be accorded to ensure the most disadvantaged and marginalised groups are protected by social security guarantees. As noted by the CESCR in General Comment 19,  "all persons should be covered by the social security system, especially individuals belonging to the most disadvantaged and marginalised groups, without discrimination".
In the same vein, the national social protection floor is described as a system to guarantee income security and access to basic services throughout the life cycle  with particular attention to the most vulnerable and disadvantaged. ILO Recommendation No. 202 calls on States to ensure that national social security strategies "support for disadvantaged groups and people with special needs" (para. 16).
Human rights monitoring bodies often call for the extension of social security guarantees to vulnerable and disadvantaged groups such as orphans and street children, victims of trafficking, minorities and internally displaced persons.1
Photo credit: "Faces of Nepal" by www.j-pics.info (CCBY 2.0 via Flickr).