Human Rights Council Side Event on 19 June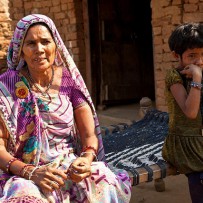 On 19 June, the Office of the High Commissioner for Human Rights, and the International Movement ATD Fourth World, with support of the Permanent Missions of Belgium, Chile, France and Romania will hold a side event at the Human Rights Council.
The Special Rapporteur on extreme poverty and human rights, Philip Alston will appear on the panel.  He will be discussing his  recently published a report on the impact of inequality on human rights, highlighting the importance of social protection floors in reducing inequality.
Other panelists include Olivier de Schutter, Member of the UN Committee on Economic, Social and Cultural Rights, Isabel Ortiz, Director of the ILO's Social Protection Department and Wouter van Ginneken, the International Movement of the ATD Fourth World's Representative to the UN in Geneva.
Photo credit: "Sitting outside, acting in defiance of cultural expectations" via UN Women (CCBY 2.0 via Flickr).