Investment, Commitment and Innovation: Fast-Tracking Social Protection to End AIDS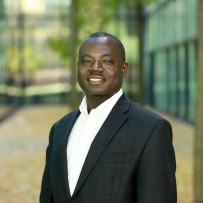 The Fast-Track approach, a UNAIDS strategy for ending AIDS by 2030, has the potential to change the lives of millions of people around the world. In order to reach the goal of ending AIDS by 2030, we have a fragile window of opportunity of just five years to reach Fast-Track targets with the aim of breaking the epidemic by 2020. 15 million people are already accessing life-saving HIV treatment, new HIV infections have been reduced by 35 percent since 2000 and AIDS-related deaths have plummeted by 42 percent after peaking in 2004. For the first time, there is consensus that the tools exist to end the AIDS epidemic as a public health threat by 2030.
HIV and Social Protection
To accelerate progress towards the goal of ending AIDS by 2030, UNAIDS has developed new Fast-Track targets for 2020. These targets include:
ensuring that 90 percent of people living with HIV know their status, 90 percent of people who know their HIV-positive status are receiving treatment and that 90 percent of people on treatment have suppressed viral load that protects their immunity and reduces their chances of passing on the HIV infection to others;
reducing new infections to fewer than 500,000; and
achieving zero discrimination against persons living with HIV.
In the area of social protection, UNAIDS and its partners have developed a new target of making sure that 75 percent of people who are in need benefit from HIV-sensitive social protection by 2020. Specifically, this target refers to accelerating actions that remove barriers to accessing HIV-sensitive social protection and services for people living with, at risk of, and most affected by HIV. HIV-sensitive social protection goes beyond cash and in-kind transfers, encompassing economic strengthening activities, health insurance and employment assistance to reduce inequality and exclusion.
There are several ways in which social protection programmes contribute to preventing new HIV infections, averting AIDS-related deaths, and increasing access and adherence to HIV prevention, treatment and care services. More broadly, activities aimed at reducing of cost of accessing HIV services, such as services that are free at point of use and those that reduce out-of-pocket expenses enhance access to health care. Well-targeted removal of user fees on maternal and health services contribute to increasing the uptake of maternal and neonatal services, including prevention of mother-to-child HIV services.1  Similarly, transport refunds for clinic appointments also reduce loss to follow-up for accessing HIV treatment.
Social Protection's Impact on HIV Prevention
There are several instances where social protection programmes have contributed to fighting HIV. For example, a randomized control trial (RCT) in the Zomba district of Malawi with more than 1,200 never-married, in-school and out-of-school women aged 13-22 years provided combined cash transfers ranging from $1 to $15 per month to young women and their parents, in addition to payment of school fees. As a result of the programme, teenage pregnancies fell by 29 percent and early marriage by 32 percent. The cash transfers also reduced HIV infections by 64 percent and HSV-2 prevalence by 76 percent, as recipients are more likely to choose younger and relatively less risky partners as well as more likely to remain in school.2
In Kenya, an evaluation of Kenya's national, unconditional Cash Transfers for Orphans and Vulnerable Children (CT-OVC) programme of $25 per month to a primary caregiver with one or more orphans and vulnerable children or an extremely poor household, found a 31 percent reduction in the odds of sexual debut among 15-25 year olds over a four-year period with larger impact among females (42 percent) compared to males (26 percent). The programme also increased secondary school enrolment, improved mental health and reduced teenage pregnancies.3
In South Africa, in a national longitudinal study of an existing public funded cash grant programme among more than 3,000 families receiving regular child support or foster child grants showed a 53 percent reduction in incidence of transactional sex and a 71 percent reduction in age-disparate sex among adolescents.4 Another study showed that South African adolescents in families receiving a child support grant were 16 percent less likely to have had sex. Girls who received a grant earlier in their childhood had lower rates of pregnancy than those who received a grant later in childhood.5 6 Further, adolescent girls who received food as part of a social protection programme were 50 percent less likely to report taking part in transactional sex, while adolescents taking antiretroviral therapy were 61 percent more likely to adhere to their treatment if they were food secure.789
Although cash transfers have had positive effects in reducing infection rates, two recent cash transfer studies from South Africa – CAPRISA 007 and HPTN 068 – presented at the International AIDS Society Conference in Vancouver in July 2015 failed to find an effect on HIV incidence in spite of showing a 30 percent reduction in HSV2, a marker of sexual activity and highlighting the HIV protective role of education. Although no reduction in HIV incidence was reported, the HPTN 068 study found that girls who attended less than 80 percent of the classes were three times more likely to become infected with HIV than their peers who attended more than 80 percent of the classes, underscoring the importance of education in prevention.10
In the United States, people living with HIV using the Ryan White HIV Assistance Programme, a programme to access HIV treatment for the underinsured, were 94 percent likely to be prescribed HIV treatment and 77 percent likely to be virally suppressed compared to those with private insurance or no insurance.11
Fast-Tracking Social Protection to end AIDS
Fast-Tracking social protection to end AIDS will require that in the next five years social protection systems are strengthened towards enhancing universal coverage and access to HIV services and HIV sensitive social protection. A five-point action plan will be required to Fast-Track Social Protection to end AIDS. This will entail:
Facilitating country-level dialogues on ending the AIDS epidemic, extreme poverty and inequality, and conduct HIV and social protection assessments, to inform a new investment approach to mainstreaming HIV in different sectors, in order to meet the specific needs of people living with, most affected by and at risk of HIV;
Scaling-up and progressively broadening in scope and depth sustainable social protection programmes that enhance HIV prevention, treatment, care and support outcomes for vulnerable families and individuals. This may include a variety of evidence-based HIV-sensitive and HIV-specific cash transfer programmes, with linkages to care and support, as appropriate, and other development synergies, including insurance programmes, nutritional support, housing, education, employment and economic empowerment, as a critical contribution to combination prevention and treatment adherence efforts that benefit people living with HIV, women and girls, orphans and other vulnerable children, and other key populations;
Strengthening existing efforts to advance research in social protection, with full involvement of impacted countries, and promote the use of evidence-based, action-oriented recommendations that address the social and economic drivers of HIV and connect the movements to end the AIDS epidemic, extreme poverty and inequality;
Building the social protection literacy for people living with HIV, key populations, women's organizations, young people, including orphans and other vulnerable children, and broader civil society to increase access to social protection services; and
Continuing the strengthening and promotion of the Greater Involvement of People Living with HIV (GIPA) principle in social protection action, including active participation of people living with HIV, vulnerable and other key populations, in defining priorities and implementing HIV-sensitive programmes and assuring that social protection services that are offered are free of stigma and discrimination.
Conclusion
Ending the AIDS epidemic by 2030 will require investment, commitment and innovation in the AIDS response to be accelerated through the Fast-Track approach. HIV investments will have to be frontloaded in areas of greatest prevention, treatment, care and support returns, focused actions on the locations, populations and programmes that deliver the greatest impact, engaging local leadership for targeted, sustained and accountable responses, creating new partnerships and standing firm on human rights for everyone.
ABOUT THE AUTHOR
David Chipanta is a Senior Advisor for Social Protection at UNAIDS in Geneva . He has over 20 years' experience in HIV policy development, advocacy, strategic planning, evaluation, communication and administration. David has served include UNAIDS Country Co-ordinator for Liberia, AIDSRelief-Kenya Country Co-ordinator, Senior Advisor Health Systems with Abt Associates based in Washington DC and President of the Network of African People Living with HIV (NAP+) which in co-founded in 1994.

David has a bachelor's degree in Economics from San Diego State University in California and a Masters' Degree in Public Administration and International Development (MP/AID) from the Harvard Kennedy School of Government in Cambridge, USA.