Indigenous peoples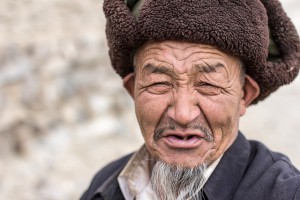 Indigenous peoples often face difficulties in accessing social protection benefits, usually as a result of discrimination, economic and social disadvantages;  often as an aftereffect to historic injustices (such as colonization and dispossession of their lands, territories and resources). In many cases, there is also a causal link between exclusion from social protection and inequities between urban and rural areas (due to geographical inaccessibility), language (information may not be available in all languages) and culture (benefits and services may not be adapted to cultural sensitivities).
The
UN Declaration on the Rights of Indigenous Peoples
, adopted by the General Assembly in 2007, states that indigenous peoples have the right, without discrimination, to the improvement of their economic and social conditions. These include, for instance, access to education, employment, vocational training and retraining, housing, sanitation, health and social security. States shall take effective measures and, where appropriate, special measures to ensure continuing improvement of their economic and social conditions. Particular attention shall be paid to the rights and special needs of indigenous older persons, women, youth, children and persons with disabilities (Article 21).
"Governments shall do everything possible to prevent any discrimination between workers belonging to the peoples concerned and other workers, in particular as regards: … (c) medical and social assistance, occupational safety and health, all social security benefits and any other occupationally related benefits, and housing" (Article 2).
In addition, the Convention specifies that
"social security schemes shall be extended progressively to cover the peoples concerned, and applied without discrimination against them" (Article 24).
The Convention also calls on governments to consult with the peoples concerned with regard to legislative or administrative measures that may directly affect them, and establishes the right of these peoples to participate in decision-making processes regarding policies and programmes that concern them.
Photo credit: "Squishy" by IAmNotUnique (CCBY 2.0 via Flickr)