Ethnic and racial minorities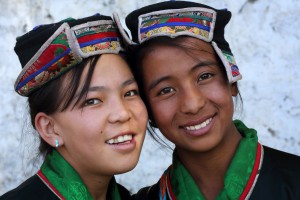 Generally, under human rights instruments, rights are granted to 'everyone' without discrimination of any kind. Thus, minorities (national or ethnic, religious and linguistic minorities) should enjoy all rights including the right to social security on the same footing as the majority of the population.
The protection of the rights of minorities is provided for under article 27 of the International Covenant on Civil and Political Rights and article 30 of the Convention on the Rights of the Child. Moreover, the United Nations Declaration on the Rights of Persons Belonging to National or Ethnic, Religious and Linguistic Minorities sets essential standards and offers guidance to States in adopting appropriate legislative and other measures to secure the rights of persons belonging to minorities.
States should also take appropriate measures to ensure that minorities have effective access to social protection benefits on a non-discriminatory basis, as set out in Recommendation No. 202.
Photo credit: "Ladakh Festival 2013" by Dietmar Temps (CCBY 2.0 via Flickr).