News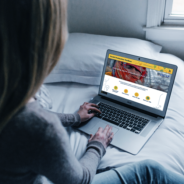 The United Nations Economic and Social Commission for Asia and the Pacific (ESCAP) just launched an updated Social Protection Toolbox and e-learning guides Why We Need Social Protection and How to Build Inclusive Social Protection Systems.
The new Social Protection Toolbox is packed full of content to support policy makers and other stakeholders in Asia and the Pacific to build inclusive social protection schemes, with:
Over 100 good practices from around the world which demonstrate how to build inclusive legal frameworks, schemes for those in poverty and persons with disabilities, and universal schemes.
E-learning guides developed in collaboration with Development Pathways, and which show how investing in inclusive social protection can accelerate progress towards the SDGs, why universal schemes are better at reaching the poor than targeted schemes, and which policy options to consider when designing inclusive schemes. Download Why We Need Social Protection  and How to Build Inclusive Social Protection Systems. 
An interactive assessment tool that will help practitioners identify coverage gaps and learn how to close them based on steps other countries are taking to fill similar gaps.
An short animation that illustrates social protection is and why it is important for Asia and the Pacific.
A quiz that tests your knowledge and reveals thought-provoking facts about social protection in Asia and the Pacific.
ESCAP's latest publications, covering a variety of topics related to social protection, poverty and inequality.
Despite significant extension of social protection coverage in Asia and the Pacific, some 60 percent of all women, men and children in the region are excluded from adequate social protection. Increasing coverage across the region would yield strong positive results in reducing stunting, malnutrition and child and maternal mortality, increase life expectancy, bolster economic growth and most importantly, reduce poverty.
Explore the Toolbox, read the press release and find out more about ESCAP's work on social protection.
Photo credit: Andrew Neel via Unsplash.