Sign up for ILO's short course on social protection for migrants and refugees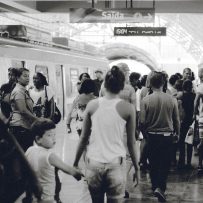 The ILO is hosting a week-long course on extending human rights-based social protection for migrants, refugees and their families.
From the course page:
Although the 150 million migrant workers, out of the 244 million international migrants worldwide, contribute fully to the economies of their host and home countries, migrant workers are among the most excluded from even basic coverage by social protection instruments and schemes, in particular undocumented migrant workers. They risk losing entitlements to social security benefits in their country of origin due to their absence and, at the same time, may encounter restrictive conditions under the social security system of the host country.

This course will focus on the different unilateral and bilateral measures which exist to extend social protection to migrant workers as well as refugees and their families, both in their countries of destination and origin.
The course will take place at the ILO's International Training Centre (ITC) in Turin, Italy, from 19-23 March. Learn more and sign up on the ILO-ITC's course page.
The deadline to enrol is 19 February.