News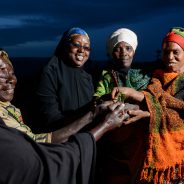 On Friday 30 June,  the University of Amsterdam, the International Centre for Sustainable Development of the  Hochschule Bonn-Rhein-Sieg are hosting a workshop, Social Protection for Inclusive Growth in Africa?
Workshop Objectives:
The purpose and scope of this workshop is to present findings from a two-years study on the impacts of social protection in Ghana and Kenya and to exchange knowledge and ideas with policy experts on the translation of these findings into policy and practice. In particular, the study findings will discuss the medium-term and interaction effects of different social protection instruments and consider policy alternatives in light of the political economic context in each country.
It is envisioned that through this joint discussion and reflection by social protection policy and research experts, the study recommendations can be strengthened before international publication.
The workshop is open to researchers, students, and professionals engaged in policy and advocacy around social protection in developing countries.
Time: 9.00am-12.30pm

Venue: University of Amsterdam, Roeterseiland Campus, Room: C3.05
Programme:
09.00-09.30: Welcome, coffee & registration
09.30-09.45: Opening by Frank van Kesteren (Include/The Broker
09.45-10.30: Presentation 1: Social Protection and Inclusive Growth in Kenya and Ghana – Dr Nicky Pouw (UvA)
10.30-10.45: Roundtable discussion
10.45-11.00: Coffee/tea break
11.00-11.45: Presentation 2: Insights into the political economy of social protection reforms – Prof Katja Bender (Hochschule Bonn Rhein-Sieg)
11.45-12.15: Roundtable discussion
12.15-12.30: Closing remarks
Participation: free (lunch will be provided)
Click here to register.
Photo credit: "Beans in Burundi: Fighting Malnutrition" by CIAT (CCBY 2.0 via Fickr).