UNRISD to Participate in the University of Bergen Conference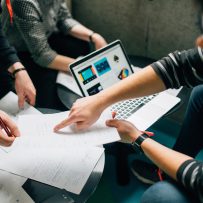 The University of Bergen in Norway is hosting an SDG Conference on 8 and 9 February.
The event's aim is to "engage Norway's research and higher education communities, politicians, government officials, NGOs, and the business sector in a collective effort to take responsibility for the implementation of the SDGs". Participants will discuss the role of universities in performing research that can lead to implementation of the SDGs, as well as how higher education can help contribute to sustainable development overall.
Panels will include representatives from governments, international organizations and academia. Experts will discuss:
The social, economic and ecological dimensions of development and their relevance for the SDGs
Universities and the role of knowledge in shaping and implementing the SDGs
Transformation from within: creating SDG-reformed universities
The way forward for the SDGs: How can universities make a difference?
Knowledge and politics: the science-policy interface
Katja Hujo, UNRISD Senior Research Coordinator, will present on the importance of an interdisciplinary approach to sustainable development, the importance of evidence-based research in developing sustainable social policies and present UNRISD's 2016 Flagship Report, Policy Innovations for Transformative Change.
Norway's Prime Minister Erna Solberg will be delivering the event's keynote address.
Stakeholders wishing to participate in the conference can do so on the event webpage before 22 January. For further information, contact the Conference Secretariat.
Follow conference developments on Twitter using #SDGbergen.