ECLAC Hosted a Social Protection Short Course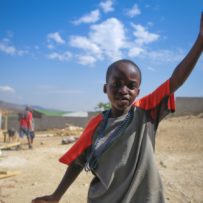 On 5 and 6 March, ECLAC hosted an international course on social protection in Port-au-Prince, Haiti, in collaboration with USAID, the Haitian Ministry of Labour and Social Affairs, and Care.
The course's main objective was to build capacity among government officials and provide them with knowledge on a human rights-based approach to social protection, provide them with the tools to create a more equal society, and extend social protection coverage throughout the entire life cycle in Latin America and the Caribbean.
In recent years, social protection has been increasingly recognized as being crucial to guaranteeing a basic minimum standard of living for all, and building more equitable and inclusive societies. Social protection is fundamental to contributing to the full realization of the economic and social rights, and to accelerate progress towards internationally agreed development goals, including the SDGs.
The presentations are available for download on the course website (link in French).
Photo credit: Tim Trad via Unsplash.