UNRISD is Hosting the Geneva Launch of Civil Society Reflection Group Report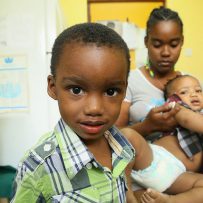 On 23 October, UNRISD and Friedrich-Ebert-Stiftung (FES) Geneva will host the Geneva launch of the 2017 Spotlight on Sustainable Development: reclaiming policies for the public.
The report was written by the Reflection Group on the 2030 Agenda for Sustainable Development, which performs the crucial role of independent assessment of progress on the Agenda.
This year's edition of the Spotlight looks at the impact of privatization, partnerships and corporations on sustainable development, concluding that government reliance on public-private partnerships (PPPs) is problematic, instead recommending greater emphasis on public policy, strengthening public finance and strong regulation of PPPs.
The event will feature experts from members of the Reflection Group, as well moderation by UNRISD.
Visit the event page to learn more and to register.