The Special Issue of International Social Security Review is Now Open Access (Temporarily)!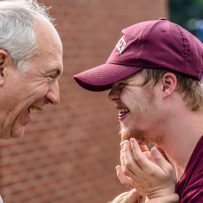 The International Social Security Association (ISSA) recently published a special issue of its journal, the International Social Security Review.
The Review, which was "first published in 1948… is the principal international quarterly publication in the field of social security. Articles by leading social security experts present international comparisons and in-depth discussions of topical questions and studies of social security systems in different countries".
The current special issue, The Human Right to Social Security, came out of UNRISD's special session at the 5th Regulating for Decent Work Conference, which was hosted by ILO in July 2017.
This special edition is temporarily open access and features the following articles:
Introduction: Reflecting on the human right to social security by Katja Hujo, Christina Behrendt and Roddy McKinnon
Ensuring inclusion and combatting discrimination in social protection programmes: The role of human rights standards by Magdalena Sepúlveda
Social protection and persons with disabilities by Catalina Devandas
Approaches to social protection for informal workers: Aligning productivist and human rights-based approaches by Laura Alfers, Francie Lund and Rachel Moussié
The rights-based approach to care policies: Latin American experience by Valeria Esquivel
Access the special issue now while it's available!