Fiscal Austerity, Consolidation and Economic Crises: Human rights implications and policy responses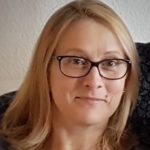 The impact of austerity policies, which are usually implemented in times of economic and financial crises, has been the subject of controversial debates in academic and policy circles both in terms of their legitimacy and effectiveness (Mkandawire and Soludo 1998; Ostry et al. 2016). Particular concerns have been raised regarding the human rights implications of cutbacks in social spending and other contractionary fiscal and monetary measures that are implemented to stabilize the economy and regain investor confidence and credit access (Lusiani 2018; Razavi 2016). However, from the perspective of a human rights-based approach, States are obligated to avoid resorting to regressive measures, but rather to protect social spending which allows everybody —especially vulnerable populations — to enjoy continued access to essential public services and to safeguard a decent standard of living. Human rights law stipulates that fiscal constraints do not justify countries' failure to guarantee certain minimum social security standards as enshrined in the international human rights framework and other conventions, such as the International Labour Organization's R202 – Social Protection Floors Recommendation, 2012 (No. 202). This holds especially true for situations of economic distress which affects low-income and other vulnerable groups —including women and people of other marginalized genders or sexual orientation, children and youth, older persons (Council of Europe 2016), migrants and refugees, sick (Oré Aguilar 2018) and disabled persons, and ethnic, racial or linguistic minorities. People who have two or more of these identities are even more likely to experience a backslide in their standard of living and access to social protection.
The debate surrounding austerity and adjustment policies took centre stage after the 2008 global economic and financial crisis which affected countries across the globe. Despite a subsequent economic boom fuelled by rising commodity prices, global economic trends have since been volatile and uneven: growth rates have slowed down in several of the world's leading economies, such as China and India, while commodity-exporting developing countries in Latin America and sub-Saharan Africa have experienced growth slow-downs after several years of enjoying favourable commodity prices. Developed countries that were most affected by the crisis, in particular in Southern Europe, have not fully regained a sustained growth path and display clear signs of continued fragility and macroeconomic risks, while developing countries that had initially pursued a more autonomous and counter-cyclical crisis response by implementing fiscal stimulus policies have changed direction towards orthodox adjustment policies (Ortiz et al. 2015), driven by mounting fiscal pressures and shifts in government ideologies. Global political uncertainties and unilateral measures taken by leading economic powers— such as the United States' trade war and Brexit in the United Kingdom— undermine the business climate and are likely to result in further negative impacts on employment and State finances, with direct consequences for people's well-being.
The long-term impact of the Great Recession and the continuously shrinking policy space that can since be observed in the Global South (and parts of the Global North) raises important questions about the nature of the current global economic system and how it reproduces inequalities,  poverty, environmental destruction and economic instability, undermining the long-term, progressive realization of human rights commitments, including the human right to social protection, and other commitments made under the 2030 Agenda for Sustainable Development (Hujo, Behrendt and McKinnon 2017).
Although austerity policies are not only implemented in times of economic and financial crises, a crisis tends to leverage the power of market actors such as creditors and investors vis-à-vis policy makers and other stakeholders, which can force even progressive governments to step away from redistributive policies or to deepen already existing austerity policies. The austerity approach, which is closely associated with the neoliberal economic paradigm, favours liberalized markets, a "small State", zero deficits and balanced external accounts. Policies associated with this model include privatization of social programmes, public sector retrenchment and considerable decreases in social expenditures. Especially for developing countries with frequent current account and fiscal deficits, the rhetoric that one should "live within one's own means" may lead to a quasi-permanent imposition of contractionary macroeconomic policies. Yet prolonged imposition of restrictive policies is socially and politically unsustainable, typically resulting in shifts between expansionary and often debt-led periods of growth followed by contractionary adjustment policies when crises of currency or balance of payments set in.
If austerity is both the result of deliberate policy choices on the one hand and a systemic feature of limited policy space in developing countries on the other, one can assume that most countries in the Global South are thus affected most of the time, turning austerity into "the new normal" and a serious obstacle to achieving sustainable development outcomes.
Fiscal policy analysis from a human rights lens: what lessons have we learned?
Using a human rights perspective to assess the consequences of austerity policies allows us to both formulate clear legal limits on a policy approach that has failed to deliver in terms of crisis prevention, growth and social welfare. This also provides evidence of the superiority of alternative policy approaches in terms of their intrinsic human rights values and development outcomes.
The particular human rights violations and social costs associated with austerity policies have been well documented in research and human rights literature. First, austerity policies tend to affect all human rights: economic, social and cultural rights; as well as political and civil rights, when one considers that these rights are indivisible and interdependent. Austerity's negative impacts are magnified in contexts characterized by high inequality, rampant discrimination and social exclusion, and poverty (CESR 2018).
Second, austerity policies particularly affect vulnerable groups, or groups disproportionately affected by human rights violations and discrimination. Women, for example, when compared to men, rely more on public services to meet their needs. Their unpaid care burden might increase as a result of spending cuts, and their employment prospects undermined when public sector jobs are retrenched (UN Women 2014; Razavi 2016). Women are likely to be negatively affected by regressive tax reforms or shifts towards emergency or targeted social policies that do not take into account a gender equality perspective (UN Women 2018).
Ways forward: conclusions and recommendations
The human rights obligations with which policy makers must comply when resorting to austerity policies are clearly outlined:
Policy makers should demonstrate the existence of a compelling State interest; the necessity, reasonableness, temporariness and proportionality of the austerity measures; the exhaustion of alternative and less restrictive measures; the non-discriminatory nature of the proposed measures; the maintenance of at least basic minimum levels of living standards and other rights; and the genuine participation of affected groups and individuals in decision-making processes (UNHCHR 2013).
When designing, implementing and monitoring economic policies, whatever the specific circumstances of any given situation, governments must fulfil their human rights obligations including dedicating the maximum available resources to this purpose, avoiding discrimination and regression.
Despite existing obligations, in practice, economic motives and business interests are given priority over human rights considerations and social and ecological development objectives. The United Nations Research Institute for Social Development's (UNRISD) 2016 Flagship Report, Policy Innovations for Transformative Change, identifies this contradiction as a problem of normative hierarchy of the various development objectives and "pillars" that make up the SDGs and advocates for a reversal of this hierarchy and re-embedding markets in social and ecological norms, including human rights. There are four ways to support this transformative change process, namely:
Improving the economic context and global redistribution of resources,
Raising awareness and mainstreaming human rights assessments into economic policy making,
Taking legal action to protect and enforce human rights, including the right to social protection, and
Mobilizing politically to claim rights and pressure for policy change.
Neglecting the human rights impacts of austerity and other economic policy measures aimed at economic stabilization, especially if maintained and institutionalized in the middle to longer term, can undermine the enjoyment of these rights, hinder the transformation towards inclusive and sustainable development, and increase poverty and inequality. What is at stake is, ultimately, political legitimacy, rule of law and democracy, social cohesion, and solidarity structures which aim to guarantee a dignified life for all (Council of Europe 2016).
References
CESR. 2018. Factsheet No. 18: Austerity in the Midst of Inequality Threatens Human Rights in South Africa. New York: The Center for Economic and Social Rights. http://cesr.org/factsheet-austerity-midst-inequality-threatens-human-rights-south-africa
Council of Europe. 2016. The impact of the economic crisis and austerity measures on human rights in Europe. Feasibility study. https://edoc.coe.int/en/fundamental-freedoms/7304-the-impact-of-the-economic-crisis-and-austerity-measures-on-human-rights-in-europe.html
Hujo, Katja, Christina Behrendt and Roddy McKinnon. 2017. Introduction: Reflecting on the human right to social security. In International Social Security Review, Vol. 70, No. 4, 2017, Special Issue – The Human Right to Social Security (edited by Katja Hujo, Christina Behrendt and Roddy McKinnon), pp. 5-12.
Lusiani, Nicholas. 2018. Human Rights in an Age of Austerity: casualty or compass? https://socialprotection-humanrights.org/expertcom/human-rights-in-an-age-of-austerity-casualty-or-compass/
Mkandawire, P. Thandika and Charles C. Soludo. 1998. Our continent, our future: African perspectives on structural adjustment. Dakar: CODESRIA. https://idl-bnc-idrc.dspacedirect.org/bitstream/handle/10625/25742/IDL-25742.pdf
Oré Aguilar, Gaby. 2018. Overturning Austerity: Spain heeds call to reestablish universal access to healthcare. http://www.cesr.org/overturning-austerity-spain-heeds-call-reestablish-universal-access-healthcare
Ortiz, Isabel, Matthew Cummins, Jeronim Capaldo, Kalaivani Karunanethy. 2015. The Decade of Adjustment: A Review of Austerity Trends 2010-2020 in 187 Countries / International Labour Office. – Geneva: ILO, 2015 (Extension of Social Security Series No. 53). https://www.ilo.org/wcmsp5/groups/public/—ed_protect/—soc_sec/documents/publication/wcms_431730.pdf
Ostry, Jonathan D.; Prakash Loungani, and Davide Furceri. 2016. Neoliberalism: Oversold? Finance & Development, June 2016, Vol. 53, No. 2. https://www.imf.org/external/pubs/ft/fandd/2016/06/ostry.htm
Razavi, Shahra. 2016. New Wave of Austerity Puts Gender Equality (and the SDGs) at Risk. https://socialprotection-humanrights.org/expertcom/new-wave-austerity-puts-gender-equality-sdgs-risk/
UNHCHR. 2013. Report of the United Nations High Commissioner for Human Rights on austerity measures and economic and social rights. Geneva: Office of the High Commissioner for Human Rights. https://www.ohchr.org/Documents/Issues/Development/RightsCrisis/E-2013-82_en.pdf
UNHCHR. 2019.  Guiding principles on human rights impact assessments of economic reforms.  Report of the Independent Expert on the effects of foreign debt and other related international financial obligations of States on the full enjoyment of human rights, particularly economic, social and cultural rights, HRC 40th session. A/HRC/40/57
UN WOMEN. 2014. The Global Economic Crisis and Gender Equality. New York: UN Women
UN WOMEN. 2018. Turning Promises into Action: gender equality in the 2030 Agenda for Sustainable Development. New York: UN Women.
ABOUT THE AUTHOR
Katja Hujo is Senior Research Coordinator in the Social Policy and Development Programme of the UNRISD and member of the Institute's Senior Management Group. She was coordinator and lead author of the 2016 UNRISD flagship report Policy Innovations for Transformative Change – Implementing the 2030 Agenda for Sustainable Development and organized the UNRISD 2018 Call for Paper Conference on "Overcoming Inequalities in a Fractured World: Between Elite Power and Social Mobilization".
Katja joined UNRISD in 2006. Before, she worked as a research fellow and lecturer at the Latin American Institute at Free University Berlin (FUB). She studied economics (Diplom-Volkswirtschaft) and political science (MA) at Eberhard-Karls-University Tübingen, Freie Universität Berlin (FUB) and National University of Córdoba, Argentina, and holds a doctoral degree in economics from FUB.  She has published numerous articles, one monograph, seven edited volumes and three special journal issues. She is co-editor of the blog series Overcoming Inequalities, of a special issue with the International Social Security Review (ISSR) on The Human Right to Social Security (December 2017), and has recently published a Working Paper with the UNICEF Office of Research on Transformative Change for Children and Youth in the Context of the 2030 Agenda.