Poverty, inequality and standards of living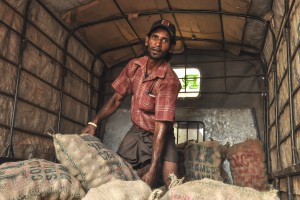 The lack of social protection coverage, being associated with economic insecurity, poverty, high levels of inequality and low investments in human capital, is seen as a major obstacle to economic and social development. Social protection plays a critical role in reducing poverty and inequality, improving the standards of living and promoting social cohesion. Due to its fundamental role, social protection has become a key element of national strategies to promote human development, political stability and inclusive growth.
Photo credit: "Potatoe bags" by Brett Davies (CCBY 2.0 via Flickr).