Economic, social and cultural rights (general)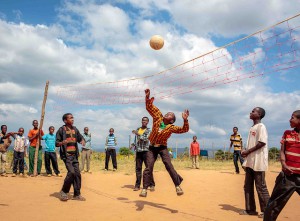 Social protection floors have great potential to facilitate the enjoyment of several economic and social rights, including the rights to social security, health, food, housing, education and water, in accordance with States' obligations under international human rights law.  When used as they are intended —as minimum levels rather than an optimum levels of protection — social protection floors can contribute significantly to gender equality and the realization of basic, essential levels of the rights, including the rights to social security, food, health and education, especially for marginalized groups.
Human rights norms and social protection floors complement one another. National social protection floors' success in achieving gender equality, minimum levels of economic, social and cultural rights and protecting vulnerable groups , such as children, older persons, persons with disabilities, informal workers and non-nationals, will depend on whether they are established and implemented according to human rights standards and principles.
Photo credit: "Pupils participate in a physical education class at Tutis Primary School in Oromia State of Ethiopia" by UNICEF Ethiopia (CCBY 2.0 via Flickr).