Informality and transitions to formality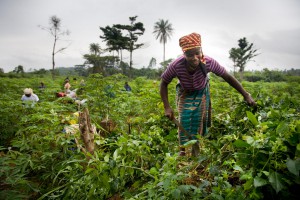 The number of workers engaged in informal employment has increased in many parts of the world. In many developing countries, workers in the informal economy represent the majority of the labour force. Workers in the informal economy are not covered by labour regulations and lack of access to social security coverage, which make them more exposed to shocks. However, experiences from many countries demonstrated practical ways to extend social protection to workers in the informal economy, and to facilitate their transitions to the formal economy.
Photo credit: "Does financing benefit African women?" by Africa Renewal (CCBY 2.0 via Flickr).