Equality and non-discrimination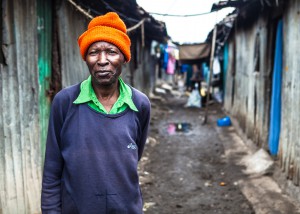 The Committee on Economic, Social and Cultural Rights has noted in its General Comment No. 19 that States parties are obligated to ensure that social protection measures encourage behaviour that advances equality. Thus, discrimination on the basis of race, colour, sex, age, language, religion, political or other opinion, national or social origin, property, birth, physical or mental disability, health status, sexual orientation, and civil, political, social or other status, which has the intention or effect of nullifying or impairing the equal enjoyment or exercise of the right to social security is prohibited (para 29).
Social security programmes should address power imbalances and the multiple forms of discrimination that disadvantaged and vulnerable groups experience, as well as their specific needs throughout their lives: during adolescence, adulthood and old age.
In its preamble, ILO Recommendation 202 recognizes that social security is an important tool to prevent and reduce poverty, inequality, social exclusion and social insecurity; and to promote equal opportunity and gender and racial equality. It emphasizes States' responsibility to apply the principle of equality in implementing the Recommendation (para 3d), as well as specifying the critical role of disaggregated data for the effective monitoring of the floors (paras 19 and 21). Moreover, several of the basic guarantees that national social protection floors should establish, such as basic income security for those unable to earn an income, adequate access to healthcare that is available accessible, acceptable, and adequate (para 5).
Photo credit: "Bright orange" by Kent Yoshimura (CCBY 2.0 via Flickr).