Housing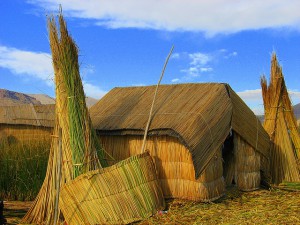 Social protection systems have the potential to assist in the realisation of the right to an adequate standard of living, which includes the rights to adequate nutrition and housing. The human right to adequate housing as as outlined in Article 11 of the International Covenant on Economic, Social and Cultural Rights encompasses more than simply four walls and a roof.
The Covenant affirms that States parties must "recognize the right of everyone to an adequate standard of living for himself and his family, including adequate food, clothing and housing, and to the continuous improvement of living conditions," also stating that governments must "take appropriate steps to ensure the realization of this right." Miloon Kothari, Special Rapporteur on adequate housing as a component of the right to an adequate standard of living (2000-2008) stated that it was "the right of every woman, man, youth and child to gain and sustain a safe and secure home and community in which to live in peace and dignity."
According to the CESCR, the right to adequate housing should not be perceived narrowly. Instead it encompasses the right to benefit from freedoms such as arbitrary destruction, arbitrary interference and the freedom to choose where to live. It also includes entitlements such as security of tenure, housing, land and property restitution; equal and non-discriminatory access and participation in decision making. Housing must meet minimum conditions including affordability, habitability, accessibility, location and cultural adequacy. The characteristics of the right to adequate housing are clarified mainly in the Committee's General Comment No. 4 (1991) on the right to adequate housing and General Comment No. 7 (1997) on forced evictions.
Social protection and the right to housing can be seen as mutually supportive. In General Comment No. 19, the CESCR highlights the requirement for social security schemes to provide minimum essential levels of benefits to all individuals to ensure access, among other things, to basic shelter and housing. Persons unable to earn an income, and who also cannot access adequate social security, are at risk for being denied adequate housing. Additionally, adequate housing can also be a precondition for the enjoyment of social security where proof of residency is a requirement for the receipt of social services or health care. Providing vulnerable populations with resources can contribute to the realization of the right to adequate housing by allowing beneficiaries "to generate income, protect assets and accumulate human capital."
As regards the right to adequate health standards, housing with inadequate sanitation can hinder the right to health and thereby affect the provision of adequate medical care services. Housing from which employment opportunities are inaccessible can also hinder a person's ability to earn a living, and consequently to access income-related benefits and services. Finally, it should be noted that homelessness, unemployment and lack of social security systems strongly correlate to poverty.
Photo credit: "casas de totora" by Ana12321 (CCBY 2.0 via Flickr).