Measuring results and impact / M&E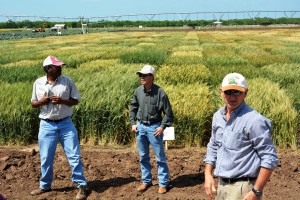 Monitoring and evaluation are important tools to improve the quality of social protection programmes and systems, by ensuring accountability and transparency, providing important feedback on the performance of a programme, and identifying possible shortcomings and gaps. Recommendation No. 202 provides guidance on the monitoring of social protection systems, including with regard to the participation of stakeholders.
Photo credit: "UvaldeWheatTesting" by AgriLife Today (CCBY 2.0 via Flickr).