Responsibility of the State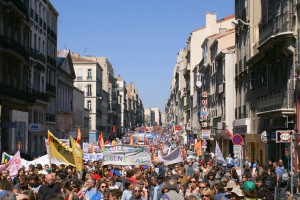 States have the legal obligation to protect and promote human rights, including the right to social security, and ensure that people can realize their rights without discrimination. The overall responsibility of the State includes ensuring the due provision of benefits according to clear and transparent eligibility criteria and entitlements, and the proper administration of the institutions and services. Where benefits and services are not provided directly by public institutions, the effective enforcement of the legislative frameworks is particularly important for the provision of benefits and services.
Photo credit: "Rue de people" by Robert Cudmore (CCBY 2.0 via Flickr).