Participation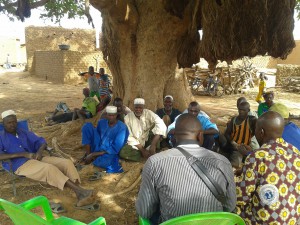 Participation refers to the effective involvement of stakeholders in all stages of the decision-making process about social security programmes, from policy design, over implementation to the monitoring of policies. Effective participation allows for greater transparency and accountability, the sharing of information and knowledge, the exchange of opinions. It is one of the prerequisite for ensuring good governance of social protection schemes.
In the case of contributory schemes, tripartite participation is a key element of the governance of social insurance schemes, taking into account that workers and employers finance these schemes and therefore should have their say in determining how the scheme operates.
From a human rights perspective, participation is a right. In this regard, the CESCR has noted that  "the right of individuals and groups to participate in decision-making processes that may affect their exercise of the right to social security should be an integral part of any policy, programme or strategy concerning social security." (CESCR General Comment 19 para. 69).
There are several social protection programmes into which participatory mechanisms have been incorporated, with varying degrees of success. For example, the successful implementation of the Universal Health Coverage Scheme in Thailand has been attributed among other reasons to the critical role played by civil society and social movements in the formulation and design of the program. Brazil's Bolsa Familia programme requires municipal Governments to establish supervisory bodies composed of representatives of both local government and civil society, who jointly make decisions on how best to implement the programme within their community.
Photo credit: "Conducting focus group discussion with Burkinabese farmers" by IRLI (CCBY 2.0 via Flickr).