UNRISD is Hosting an Event at the 2017 Regulating for Decent Work Conference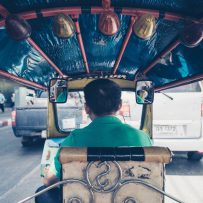 On 5 July, UNRISD will host Linking Social Protection and Human Rights, a special session of the ILO's Regulating for Decent Work (RDW) Conference in Geneva, Switzerland.
Experts from civil society, academia and international organizations will present on the linkages between social protection, decent work and human rights, drawing on concrete examples from different regional contexts.
Presentations topics will include:
social protection for persons with disabilities;
issues related to the future of work;
care, gender equality and the rights of women and girls in social protection systems; and
migrants' labour and human rights.
Visit the event page to learn more and register to attend on the Conference website.
About the Conference
The Fifth RDW Conference, taking place from 3-5 July, is organized by the ILO in collaboration with the Amsterdam Institute for Advanced Labour Studies, University of Amsterdam. Over the course of three days, experts will discuss the implications of rapid technological change for decent work in.
For the Conference agenda and further information, visit the RDW website.
Photo credit: "Man in Green Polo Shirt Driving a Motorcycle during Daytime" by Sven Scheuermeier (via Pexels).