UNRISD & SRI Official Side Event at the 34th Session of the Human Rights Council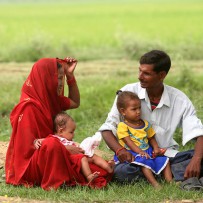 UNRISD and the Sexual Rights Initiative are hosting Universal Access to Sexual and Reproductive Health: Realizing Health and Human Rights, an official side event at the 34th Session of the Human Rights Council.
How can people's sexual and reproductive health rights (SRHRs) around the world be better protected and promoted?
Panellists at this event will present perspectives on:
Challenges and good practices in ensuring full access to SRHRs
Environmental dimensions of family planning
The linkages between a human rights-based social protection framework and access to these rights
Current global trends, and what these mean for implementation of the SDGs (and their achievement by 2030).
 Participants
Meghan Doherty, Global Policy and Advocacy Officer, Action Canada for Sexual Health & Rights
Paola Daher, Global Advocacy Advisor, Center for Reproductive Rights
Agnes Odhiambo, Women's Rights Researcher, Human Rights Watch (via Skype)
David Chipanta, Senior Social Protection Advisor, UNAIDS
Elizabeth Maclean, Research Coordinator, International Center for Migration, Health and Development
Moderator: Paul Ladd, Director, UNRISD
This event is sponsored by the government of Portugal.
The event is open to all UN badge holders. If you do not have a badge and would like to attend, please visit the event page to register.
Photo credit:
The USAID-funded Suaahara not only engages young mothers, but also fathers and other men of the family to ensure all-round support to improving the health and wellbeing of mothers and babies.
by
USAID Nepal
(Creative Commons 2.0 via Flickr).