Social protection systems and social protection floors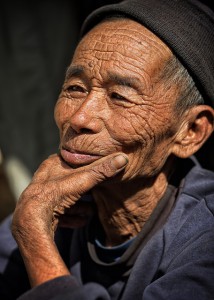 A social protection system (or social security system) consists of all types of social protection schemes and programmes within a given country. These different schemes and programmes, which can be contributory or non-contributory, should be interlinked and complementary in their objectives and functions. For reasons of effectiveness and efficiency, it is essential that there is close coordination within the system.
Social protection floors are a fundamental element of national social protection systems, with the purpose of providing a basic level of protection for all.
The most recent social security instrument adopted by the ILO, the Social Protection Floors Recommendation, 2012 (No. 202), provides guidance to States on both social protection systems in general, and social protection floors in particular, to address the fact that the majority of the world's population does not have access to social security.
It does so by providing a strategy for establishing and maintaining comprehensive social security systems through a two-pronged approach stipulating that States should (para 1):
Establish and maintain a nationally-defined social protection floor that provides essential health care and basic income security to all residents and children;
Progressively ensure higher levels of protection as set out in ILO social security standards (i.e. Convention No. 102 and higher standards).
States should establish nationally-defined social protection floors as quickly as possible, providing basic social security guarantees to all residents and children (paras 4 and 6). These guarantees should ensure at a minimum that, over the life cycle, all in need have access to essential health care and basic income security (paras 4 and 5). The Recommendation also provides specific guidance about establishing basic social security guarantees by law and access to complaint and appeal procedures (para 7), setting and updating the level of these guarantees (para 8), the implementation of these guarantees through different schemes and benefits, and coordination with other policy areas (paras 9 and 10), their financing (paras 11 and 12), national strategies for the extension of social security (paras 13-18) and monitoring (paras 19-24).
Recommendation No. 202 builds upon the principles laid out in Convention No. 102 to guide the implementation of national strategies for the extension of social security. This includes applying the following principles:
Overall but also primary responsibility of the state;
Universal protection with the aim of ensuring the social and economic participation of all members of society, and in particular disadvantaged persons, including those in the formal economy;
Safeguarding and respecting the rights and dignity of protected persons (such as through the provision of adequate and predictable benefits; establishing a strong legal framework that provides, inter alia, for effective and accessible complaint and appeal procedures; respect for the principle of non-discrimination, gender equality; and responsiveness to the special needs of persons);
Setting up robust social protection systems that move progressively toward the realization of social security for all through principles of:

coherence and coordination;
participatory management;
solidarity in financing;
transparency and accountability;
financial sustainability; and
regular monitoring and evaluation.
Photo credit: "Laos, Akha Tribe" by Dietmar Temps (CC BY 2.0 via Flickr)