Old age and survivors' pensions and related benefits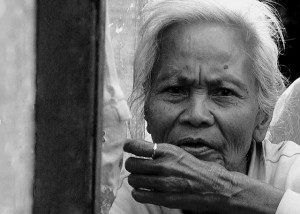 It is essential that persons are provided with reliable sources of income security throughout their old age. As people grow older, they can rely less and less on income from employment for a number of reasons: while highly educated professionals may often continue well-remunerated occupations until late in their life, the majority of the population is usually excluded from access to well-paid jobs at older ages. Private savings and assets (including housing ownership) make a difference, but for most people are usually not sufficient to guarantee an adequate level of income security until the end of their lives. Private, intra-family transfers may be important as an additional source of income security but are very often far from sufficient and not always reliable, in particular for families already struggling to live on a low income.
For all these reasons, in many countries public pension systems became a foundation on which at least basic income security has been built. While in most countries contributory pension schemes exist that protect those who have had the possibility of contributing, non-contributory pensions play a greater role in ensuring at least a basic level of protection for all (in the case of universal pensions) or for those who do not have a sufficient level of pensions from other sources (in the case of means-tested pensions).
Income security in old age depends also on the availability of and access to publicly provided social services – provided free or at low charge – including health care and long-term care. If secure and affordable access to such services is not provided, older persons and their families are pushed into extreme poverty.
Photo credit: "old lady bw" by Koes (CCBY 2.0 via Flickr).