Eligibility criteria and entitlement conditions (including conditionalities)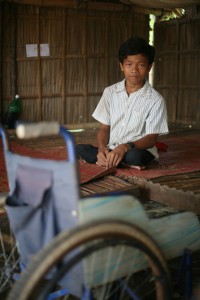 In accordance with human rights standards, complying with the principle of non-discrimination means  that all eligibility criteria must be objective, reasonable, and transparent. Targeted social protection must be implemented with the intention of progressively providing universal coverage.
Under international human rights law, States have an obligation to immediately meet minimum essential levels of the rights of food, health, housing, education and social security. The enjoyment of these rights, by all individuals, is not conditional on the performance of certain actions or the meeting of requirements. Rather, these are inherent rights which are essential to the realization of human dignity.
 Photo credit: "MORNG HONG LY" by Exceed Worldwide (CCBY 2.0 via Flickr).