Gender-sensitive policy design and implementation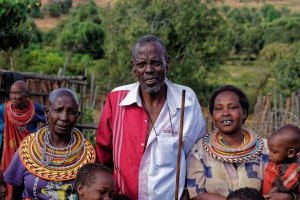 Social protection programmes that mainstream the inclusion of women require policy makers  to assess the underlying causes of exclusion, and take deliberate measures to address women's gender-specific risks and vulnerabilities. For example, States must pay particular attention to eligibility criteria and targeting methods used to ensure that the programme does not exclude or disadvantage women. For example, a common problem in non-contributory pension systems is using household targeting methods; as these can put women at a disadvantage by ignoring the fact that women, in particular older women and girls, often receive fewer resources than men and boys regardless of household income.
States must acknowledge that the impacts of social protection programmes are not gender neutral, and accordingly should:
Design and implement social protection strategies which recognize the multiple forms of discrimination that women experience, and ensure that programmes address women's specific needs throughout their life cycle. To this end, before designing a social protection programme, policy makers must conduct a comprehensive and disaggregated gender analysis that assesses the vulnerabilities of both genders as potential beneficiaries.
Ensure that social protection programmes respect and acknowledge the role of women as care providers without reinforcing patterns of discrimination and negative stereotyping.
Establish accessible, gender-sensitive good quality social services which take into account the obstacles faced by women in accessing such services. At minimum, this requires investment in public services and training for public service providers on culturally appropriate practices and on the specific needs and vulnerabilities of women.
Ensure that all social protection programmes are subject to gender-sensitive eligibility criteria which take into account intra-household dynamics and distribution of resources and do not impose requirements that disproportionately disadvantage women.
Take all measures necessary to ensure that the social protection interventions mitigate gendered power relations and address the unequal roles both within the household and in the community. Policy makers should ensure the effective participation of women in the administration of social protection programmes by, for example, establishing sex quotas in the governance structures of programmes and ensuring a gender balance at all levels of social protection programmes.
Ensure that participation and accountability mechanisms are designed and implemented with gendered power relations in mind in order to facilitate the meaningful participation of women in all programme stages.
Programmes should take every opportunity to promote gender equality and facilitate the mobilization of women. Policy makers should invest in capacity-building to ensure that those designing and implementing social programmes at both the national and local levels are aware of gender issues.
Photo credit: "Samburu tribe family, near Maralal" by www.j-pics.info (CCBY 2.0 via Flickr).