Privatization of delivery mechanisms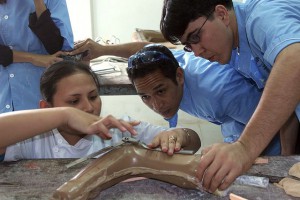 Although the overall responsibility for the provision of social protection is with the State, the delivery of social protection benefits involves not only public authorities, but in many contexts, also private actors. In fact, with increasing pressure on public budgets, the privatization of delivery mechanisms appears as an attractive alternative to the publicly provided delivery mechanisms. This raises questions around the appropriate legal and regulatory framework, the adequacy of benefits provided, accountability and transparency, and effective appeal and complaint mechanisms.
Photo credit: "Students from Afghanistan and East Timor" by Exceed Worldwide (CCBY 2.0 via Flickr).