Information and management systems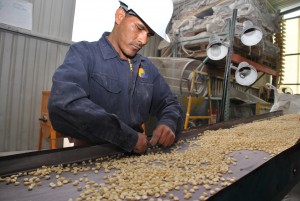 Management and information systems (MISs) are of critical importance in the administration of any social protection programme, including for the identification and registration of potential beneficiaries, the determination of their eligibility and entitlements, contribution collection, the delivery of benefits, and the processing of complaints and appeals. The enormous amount of information involved in the administration of social protection programmes is being facilitated by more efficient information and management systems. Many countries have started to implement single registries as a central repository of data across several social protection programmes. The emergence of elaborate MISs raises several questions from a human rights perspective, including the effective protection of personal data and privacy.
Photo credit: "Maize seed quality control at small seed company Bidasem" by International Maize and Wheat Improvement Center (CCBY 2.0 via Flickr).