Administration of contributory schemes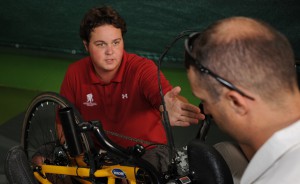 An efficient administration is one of the prerequisites for a cost-efficient and effective functioning of contributory social protection schemes, namely social insurance schemes. An efficient administrative structure facilitates the collection of of contributions and the delivery of benefits.
Photo credit: "Soldier Ride 2012 Bike Fitting" via U.S. Army Europe Images (CCBY 2.0 via Flickr).