IDS Short Course on Social Protection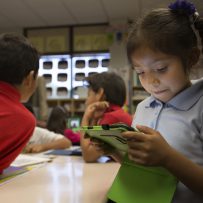 The Institute for Development Studies (IDS) is holding a short course on social protection from 12-15 June, 2017. The four-day course is aimed at policy makers, practitioners, researchers and project managers who are already or will be working in of social protection.
The course will provide participants with:
a broad knowledge of approaches to social protection,
an understanding of challenges in design and implementation of social protection programming, and
the ability to critically assess current evidence base on social protection.
Learn more by visiting the course page. The deadline for applicants is 10 February 2017.
Photo credit: "Engaged in learning" by CSUF Photos (CCBY 2.0 via Flickr).