FAO Releases the 2015 State of Food and Agriculture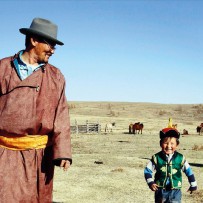 Today, FAO released its annual report, The State of Food and Agriculture (SOFA). The theme of this year's SOFA report is Social Protection and Agriculture: breaking the cycle of rural poverty. The theme comes at a crucial time.
September marked the Sustainable Development Summit in New York, where the post-2015 development agenda was agreed upon. Among the outcomes is a focus on sustainable social protection systems,which include adequate agricultural policies, access to food and the eradication of rural poverty in particular are key.
The Sustainable Development Goals (SDGs); the internationally recognized targets for long-lasting development; prioritize social protection (Goals 1, 5 and 10 explicitly mention social protection), adequate food security and access to improved nutrition. The second SDG is to "end hunger, achieve food security and improved nutrition and promote sustainable agriculture."
The SDGs follow the Millennium Development Goals (MDGs), which launched in 2000 and end this year. The MDGs are international targets for addressing poverty and ensuring universal human rights. Among other targets, such as universal education and adequate shelter, the first MDG's aim was to eradicate hunger and extreme poverty, namely by halving the proportion of the world's population that lives under a dollar a day.
Read the executive summary here.
Read the report here.