Explore the Key Issues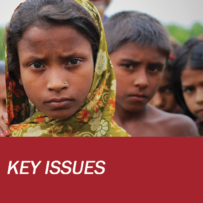 We have identified a number of issues related to achieving a human rights-based approach to social protection in our key issues section.
The issues include topics like gender, financing and social protection systems. Each key issue has several subtopics, further allowing users to seek specific information.
Explore all the key issues on the platform.
Photo by Adrien Taylor via Unsplash.