Side Event at the Human Rights Council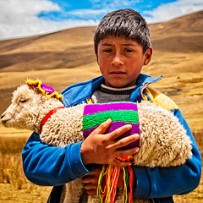 UNRISD and partners hold a Side Event on Social Protection Floors and Human Rights at the 28th session of the Human Rights Council (6 March 2015).
This event served to enhance awareness of and adherence to social security as a human right as well as to improve understanding of the steps needed to ensure that national level implementation of ILO Social Protection Floors Recommendation No. 202 on is consistent with international and domestic human rights obligations, including mainstreaming gender. The report submitted to the Human Right Council by the Secretary-General, following the twenty-fifth session of the Council, was the basis for this discussion given its focus on the importance of social protection floors for the realization of economic, social and cultural rights (Res. A/HRC/25/L.16).
The event was co-organized with:
International Labour Organization,
Office of the High Commissioner for Human Rights,
Friedrich-Ebert-Stiftung, Geneva Office,
NGO Coalition for a Social Protection Floor,
Government of Chile and
Government of Finland.