A Rights-based Approach to Social Protection at the 2nd World Human Rights Forum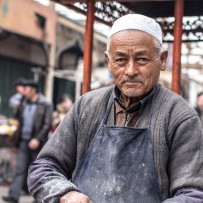 Representatives from UNRISD participated in a social protection and human rights panel discussion at the 2nd World Human Rights Forum in Morocco. The forum, which brought together more than 6,000 participants from over 100 countries, provided an opportunity for UNRISD representatives to raise awareness about the platform. Forum attendees included representatives from local, regional, and international NGOs, UN agencies, governments, national human rights institutions, international organizations, professional groups, political leaders, global human rights and development stakeholders, trade unions, and corporations all the stakeholders associated with human rights issues.
Photo credit: "Grabbing some lunch" by iamnotunique (CCBY 2.0 via Flickr).