ILO is Gearing Up for Its 100th Anniversary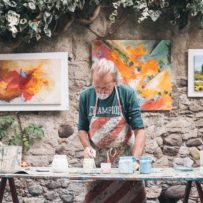 2019, will mark the ILO's 100th year of operation. As part of the ILO Centenary Initiatives, the Organization's Social Protection Department (SOCPRO) has initiated a campaign: "100 years of social protection at the ILO: the road to universal social protection". One of SOCPRO's activities for the campaign was the collection of testimonies from social protection beneficiaries and people who are excluded, employers and employers' associations, trade unions, governments, ILO staff and practitioners from social protection institutions.
In the run up to the organization's 100th anniversary, the ILO is implementing seven Centenary Initiatives: the Future of Work, the End to Poverty, Women at Work, the Green Initiative, the Standards Initiative, the Enterprises Initiative and the Governance Initiative.
These initiatives are aimed at ensuring that the ILO will be able to successfully continue to work towards its mandate in the future — namely to ensure decent work for all in the future.
Photo credit: "Bardolina canvases" by Eddy Klaus (via Unsplash).