FAO and socialprotection.org are Hosting a Webinar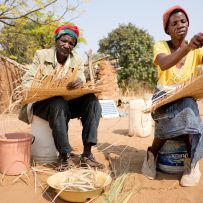 On Thursday, 6 October, at 6.00 (EST) FAO and socialprotection.org are hosting a webinar, Gender-Sensitive Social Protection Design: What works in Asia?
Panellists:
Anna Minj, Director, BRAC
Rebecca Holmes, Research Fellow, Social Protection Programme, the Overseas Development Institute (ODI)
Discussant:
Deepta Chopra, Research Fellow, the Institute of Development Studies (IDS)
Moderator:
Maja Gavrilovic, Social Policy Analyst, FAO,
Register for the webinar here.
Photo credit: "160723zim124_28876119973_o" by Trocaire (CCBY2.0 via Flickr).