News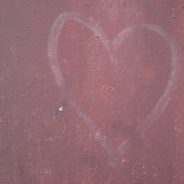 The 21st International AIDS Conference (IAC) starts on 18 July in Durban. The Conference, which runs until 22 July, will bring together over 18,000 researchers, policy makers and civil society members to share world class knowledge, expertise and strategies on efficiently using existing resources, identifying new resource streams and deploying these resources to populations and locations with disproportionately high HIV burdens. The conference is co-organized by multiple stakeholders, including UNAIDS.
The theme for the 2016 IAC is Access, Equity and Rights.
Participants from different disciplines will share their perspectives on advancing the response to AIDS across a range of activities, including pre-conferences, daily plenaries, oral and poster sessions as well as community village activities. Some notable events include:
For a complete list of sessions, visit http://www.aids2016.org/Programme.
Context
East and Southern Africa account for 6.2 percent of the world's population, but the regions are home to half of the 36.9 million people living with HIV. Women account for over half of adults living with HIV,
Although the region made significant progress in reducing new HIV infections between 2010 and 2015 (particularly among children), new HIV infection rates have remained high among adolescent girls and young women.
Certain groups are significantly more vulnerable to HIV infection. Gay men and other men who have sex with men are 24 times more likely to be infected than the general population, while sex workers are 10 times more likely. People who inject drugs are 24 times more likely to become infected. Prisoners are 5 times more likely  to be living with HIV and transgender people are a staggering 49 times more likely. Rights-based social protection approaches can play a significant role in meeting the needs of individuals affected by HIV/AIDS, as well as preventing new infections.
Previous IACs have had a significant impact in reaching people living with, at risk and most affected by HIV to provide life-saving services. The Yokohama (1994), Vancouver (1996) and Geneva (1998) Conferences, for example, brought attention to inequitable access to HIV treatment between the North and South.
To learn more, read David Chipanta's expert commentary, Investment, Commitment and Innovation: Fast-Tracking Social Protection to End AIDS.
Photo credit: "heart" by Adrian Wiggins (CCBY 2.0 via Flickr).