Launch of the ILO's World Social Protection Report 2017-19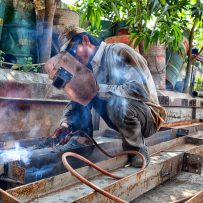 On 29 November, the International Labour Organization (ILO) will launch the World Social Protection Report 2017/19: Universal social protection to achieve the Sustainable Development Goals, which examines the global state of social protection. In addition to providing regional and global indicators, the report also covers specific topics, including those related to access for children, women and men of working age, older men and women, and universal health coverage.
Download the report and the accompanying infographics.
The executive summary is also available in English, French, Spanish and German.
Photo credit: frank mckenna (via Unsplash)