New ILO Study Reveals that 50 Million Jobs are Needed to Address Global Health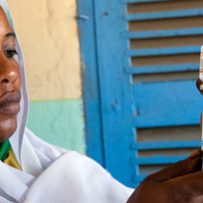 An estimated 50 million decent jobs are missing in 2016 to address essential global health requirements through universal health coverage (UHC) and ensure human security, particularly with respect to highly infectious diseases like Ebola. Demographic ageing over the next 15 years is expected to further increase employment needs in the global health supply chain by 84 million jobs.
Photo credit: A. González Farran / UNAMID (via ILO).