ECLAC & UNDP are Hosting a Social Development Event in Santo Domingo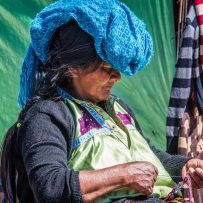 On 31 October and 1 November, UNDP and ECLAC, along with the Spanish Agency for International Development Cooperation (AECID), will host the  Eighth Ministerial Forum for Development in Latin America and the Caribbean, in Santo Domingo, the Dominican republic.
The Forum is a platform for ministers and other policy makers to discuss experiences in social development and social protection, challenges and opportunities presented by the 2030 Agenda for Sustainable Development, and how policies should be transformed to respond to human well-being challenges in the region.
At the same time, ECLAC, UNDP and the Government of the Dominican Republic are hosting the First Meeting of the Presiding Officers of the Regional Conference on Social Development in Latin America and the Caribbean in Santo Domingo. The Meeting's overall goal is to improve social development policy and technical expertise in the region by promoting cooperation between national governments.
To learn more about social protection, policy and well-being in the region, read Caribbean Multidimensional progress: well-being beyond income, the Regional Human Development Report for Latin America.
Photo credit: "2015 – MEXICO – Zinacantán – Sun Shade" by Ted McGrath (CCBY 2.0 via Flickr).